Move Everything you'd expect from a moving company, and more.
Request a No Obligation Online Moving Quote from Pakistan Movers & Packers.
Who says moving has to be complicated?
Let Pakistan Movers & Packers make it easy. Some of our Provided Services Are:
Local Shifting
Local Shifting
Looking for a Our agent? It's easy to find local movers with our Contact Number. Simply Call us..
Domestic Moving
Domestic Moving
We are federally licensed to provide Domestic  moving services to both businesses and residents.
International Moving
International Moving
As a leader in international moving, We have access to transportation resources in more than 180 countries.
Car Transportation
Car Transportation
Our fleet of car carriers offer nationwide Car transportation. Transport your vehicle with a move or on its own.
Why Choose Pakistan Movers & Packers?
Pakistan Movers & Packers is a Registered Company in Pakistan. We are the best movers and packers in Karachi particularly. Also responsible for providing quality and comfortable moving and home shifting services in Karachi and all over the Pakistan. We are working since decade in this Movers Business and have lot of satisfied customers who used our services.
24/7 SUPPORT

100% SECURE

100% POCKET FRIENDLY
100% SAFETY

WORLD CLASS PACKING

QUICK AND FAST DILIVERY
Years Of Experience
At Pakistan Movers & Packers (regd.), we celebrate over a decade of excellence in Local and International Moving and Freight Forwarding. We take pride in our ability to offer "Total Solution For All Kinds Of Relocations"
What Our Clients Says
Our average rating is 4.1 out of 5 Based upon 10,429 customer surveys (12 months ending 03/31/2017)
"I love the fact that people are very friendly and flexible at Fatima Movers. Received all my stuff in good condition. Whenever I will have to move in the future, I shall call them."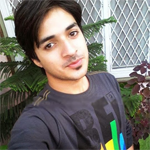 "Pakistan Movers & Packers Movers are excellent. They have been responsive, and delivered my goods on time. Excellent job."
"Highly professional and friendly team! For the first time, we had a pleasant experience while relocating. Thank You."
Request a No Obligation Online Moving Quote from Pakistan Movers & Packers.
Shifting-Domestic & International!